13 tags
Abe Clements did this super dancey and fun remix...
16 tags
Love this sultry remix of "Possible"...
18 tags
Remixers! I Wanna Hear YOUR Remix of "POSSIBLE"!
You got remix skills? I wanna hear them! Turn out your best remix of "Possible" and I'll post it here, as well as on the social media sites. You'll get a free download of Reckless Ones and the digital booklet. The best and most infectious remix will be featured on my website and played live at a show.  Here's what you do: -...
14 tags
The first listen of the brand new tracks off...
8 tags
HOW TO PERFECT THE BOSTON ACCENT: This is a test...
16 tags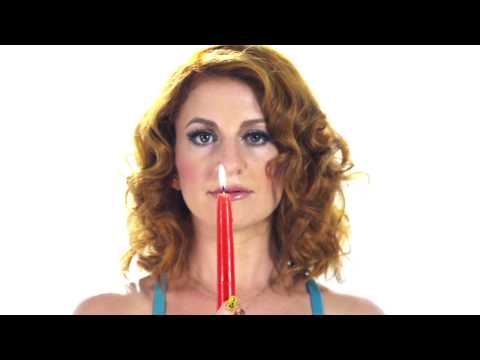 10 tags
9 tags
5 tags
2 tags
1 tag
2 tags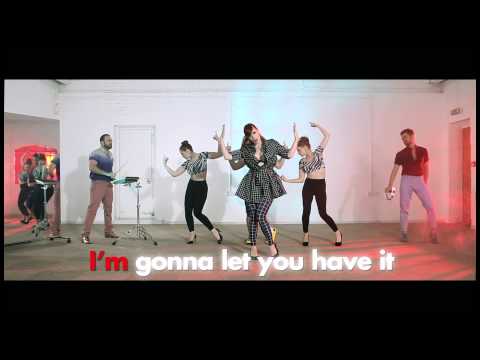 2 tags
4 tags
3 tags
3 tags
4 tags
2 tags
7 tags
4 tags
1 tag
6 tags
6 tags
3 tags
Yoga Teachers, We Need To Talk...
I love yoga.    I love music.   I DO NOT love when yoga teachers play the wrong music in my coveted yoga class. This is a beef I've had for a while, and it's high time I say my piece. So I'll say it in this post because I'm too much of a chicken to tell it to an instructor's face.   I've had an on-again/off-again relationship with yoga for years, but lately it's been totally ON. I'm talking...
3 tags
Life On The Farm...RIP Buck Buck :(
  One of my favorite things to do as a resident of New York City is get the hell out of it when I can. Don't get me wrong, I love NYC and have made a somewhat successful life for myself there so far. But after a while I will begin to experience brain-melt, like being overly exposed to a cranky toddler or Full House reruns.    I'm lucky, because I have an idyllic paradise to which I can...
2 tags
LOTF Update
                 Things We Should Be Concerned About According to Daniel                                                            (age 4)                         written by Melissa Guzek, contributor to LOTF                                          (because she owns the place) Being the lucky caretaker of the family homestead has it's up and downs. From the inside out there are things to...
5 tags
3 tags
Flying...I Prefer Not To, Thanks.
What's not to love about flying?   Umm, basically everything.    Let's face it, unless you're ticketed in first class on Virgin Atlantic, where you get a free MASSAGE during the flight, it's pretty much going to suck. Depressing coach class cabins crammed with disgruntled people vying for every last bit of overhead bin space, fridgid blasts of AC even in the dead of winter, and getting...
1 tag
One Year In The Scissorhood
In an age of mildly talented, flash-in-the-pan pop acts that come and go at lighting speed, it's a rare thing to find one that sticks. One that crosses continents and teeters between super rockstar status and cult-esque underground alt-pop club status, depending on the country. A band so laced with stylistic versatility that you could call it dance, or funk/rock/glam, retro/new wave, or pop with a...
And The Bus Rolls On.....
The vibe on the tour bus this morning is something along the lines of "office hours", coupled with "headphone listening party". As we leave Toronto behind and approach the U.S./Canadian border, bound for Buffalo (home of Rick James, bitch), laptops are fired up, phones are buzzing with texts, and papers are strewn about. Some of us are attacking the monster that is taxes, some are editing music...
1 tag
Day Tripping Around Japan...
It's a gorgeous morning in Osaka, as we begin to roll out of town on the high speed train, bound for Tokyo. Mostly cloudy, with the occasional sunbeam slicing through, and mist hovering over the lush green hills in the distance. The tenement houses near the tracks balance out the natural beauty behind them, the dusty architecture of modernism sits next to structures and temples from ages long ago....
1 tag
Special thanks to Angela Gilltrap for including a... →
"I Don't Feel Like Dancing", Scissor Sisters, live... →
1 tag
1 tag
Check us out! Live on Radio 1, BBC →
1 tag
"Kiss You Off", Scissor Sisters. Jake n us! →
1 tag
1 tag
1 tag
Watch
A walk around London, Scissor Sisters tour, 2010
This is a true story that took place in Wimbledon...
This is a real conversation that took place in front of the house my mother was born in, outside London in Wimbledon. I stopped a woman on the sidewalk to ask if there was a public restroom nearby. What happened next will stay in my heart forever. To the best of my memory, the conversation went like this: Me: "Excuse me, is there a public restroom in the Common?" Gail: "What's that,...
A Paris night with Tanya, Adventures in Taxi Cabs,...
I'm going to write this journal entry in three parts. Part one: Last night in Paris with Tanya Michelle… Ok, anyone who knows Tanya will nod in vigorous agreement with me when I say that she is one of the most glorious, loving, hilarious, open, and talented people that you will ever meet. Her spirit is even bigger and brighter than her 10,000-watt smile, if you can believe it. When I met Tanya,...